Our practitioners are experts in their fields. We encourage new clients to schedule a free 15 minute consultation to see who may be the best therapist for you to work with.
Our mission is to support the mental health and wellbeing of all people working within the music industry and students in all areas of music striving towards a career. We offer a safe space where full self-expression is encouraged.
We are inclusive of all areas of the industry including artists, composers, DJ's, educators, lyricists, managers (label and artist), media communicators, (advertising, broadcasting, cinema, journalism, marketing, photography, public relations, publishing), musicians, producers, roadies, technicians and vendors.
We aim to empower people to achieve great things.
Our vision is to inspire creativity, joy and resilience.
Nadine's specialisms include:
Mental and emotional health
Addictions

Medication prescribing and counselling support for substance use disorders

Community detoxification from drugs and alcohol

Empowerment and behaviour change

Holistic treatment of ADHD and related conditions

Anxiety and depression in pregnancy
NADINE PAGE ND, DipNT, RN, BSc (Hons), PGCert Ed
Clinical Director, Nadine Page is the founder and owner of The Creative Well.  She is a highly skilled holistic health practitioner who splits her clinic time between the UK and the US.
Nadine is an experienced Registered Mental Health Nurse and Independent Nurse Prescriber in her specialist field of addictions. She studied at the renowned College of Naturopathic Medicine in London and graduated as both a certified Naturopath and Nutritional Therapist. Nadine is a well respected academic involved in teaching and clinical research. She is published in medical journals and clinical text books. Nadine is an Honorary Lecturer at both the University of Surrey and the University of Brighton in the UK, championing the integration of mental health learning. Her teaching expertise extends to facilitating classes in emotional wellbeing and self-care for students in higher education around the world who are striving towards a career in the music industry.  Because of Nadine's growing reputation in music academia she was sought as a mentor by the Music Meléti team who provide an online global platform that brings all the possible channels of learning, studying and growing in the music field under one roof.  She is proud to work alongside them and to support their music students and music teachers alike.
The Creative Well was born out of Nadine's love of music, live gigs, many conversations with music makers and the realisation that the music industry was experiencing a mental health crisis, resulting in a number of suicides, particularly among touring professionals.
Nadine's clients have included touring professionals, such as artists/musicians, sound engineers, road crew, vendors, and music festival security guards. She is skilled in helping them to deal with difficult feelings surrounding life on the road and the changes/adjustments they face when they get home. Nadine uniquely appreciates how difficult it is for someone in the industry to maintain a healthy mind, body and spirit given the often unhealthy working environments and unconventional lifestyle.
Nadine also fully understands the challenges of being creative, resilient and staying well in the industry and is conscious that it has become even more challenging since the outbreak of the coronavirus disease 2019 (COVID-19). The pandemic resulted in the collapse of live music. Not only the artists but the thousands of people who worked alongside them lost their livelihoods overnight and the whole industry remains deeply affected in many ways. Nadine is supporting her clients through the subsequent profound psychological and social effects of isolation, fear of contagion, uncertainty, chronic stress and economic difficulties all of which have further exacerbated anxiety, depression, substance use and other psychiatric disorders.
Nadine is an expert in her field and is committed to guiding her clients through a journey of self-discovery and supporting them to achieve optimum wellbeing through talking, nutritional and natural therapies. Nadine uses a multi-disciplinary and integrative medicine approach to assess and personalise treatment plans for the clients she collaborates with. Her holistic care recognises and treats each person individually, nurturing wholeness and healing, which in turn has helped many to restore the joy of making music and executing tours.
Nadine is currently training to be a Rapid Transformational Therapy (RTT) Therapist and will be offering this exciting therapy later in 2022. RTT is a distinctive therapeutic approach that combines the most beneficial principles of Hypnotherapy, Neuro-Linguistic Programming (NLP), Psychotherapy and Cognitive Behavioural Therapy (CBT) to effectively, swiftly and permanently create change. RTT enables access to the subconscious mind and thus the ability to uncover, reprogram and upgrade limiting beliefs and find the root cause of any mental or physical issue, pattern or behaviour providing complete freedom and healing.
Claire's specialisms include:
• Chronic fatigue
• Gastrointestinal health
• Autoimmunity
• Obsessive compulsive disorder and other           mental health disorders
• Trauma and vagal nerve insufficiency
• Multiple chemical and food sensitivity 
CLAIRE SEHINSON MSc mBANT mCNHC
Having herself recovered fully from chronic fatigue syndrome (CFS) and chronic pain, Claire has a wealth of personal experience and knowledge to share.
Before starting a career in Functional Medicine, Claire was a musician in training and now works with musicians and students with a focus on psychiatric and mental wellness, preventing burnout and overall resilience in a very challenging and pressured industry.
She has completed a Biomedical Science Degree and a MSc in Personalised Nutrition. Claire has Applied Functional Medicine in Clinical Practice (AFMCP) accreditation from The Institute for Functional Medicine and is also a certified Neurolinguistic Programming (NLP) Practitioner.
Her approach as a Nutritional Therapist and Functional Medicine Practitioner aims to look for the root cause of health complaints in order to help her clients navigate their way back to optimum wellness. Claire advises on appropriate testing so that protocols can be tailored specifically to individual needs.
In addition to her clinical practice here at The Creative Well,  Claire is Head of Research, Training and Development at The Optimum Health Clinic, a specialist mental exhaustion, chronic fatigue syndrome and fibromyalgia clinic in London.  She has a passion for teaching and demystifying illness for her clients and brings a sensitive, gentle and practical approach to all consultations. Claire, previously a Lecturer in Biomedicine at The College of Naturopathic Medicine, London continues to teach nutrition students about chronic fatigue syndrome at several of the top nutritional therapy colleges in the UK.
Claire has contributed to research in autistic spectrum disorders as part of the specialist research team at the University of Manchester.  She has also contributed a chapter to 'Case Studies in Personalised Nutrition' (a textbook for health practitioners and students) and a case study recording for 'The Fatigue Super Conference', the biggest online conference for fatigue-related disorders.
Dawn's specialisms include:
• Anxiety disorder
• Performance related anxiety
• Depression
• Low self worth and confidence
• Bereavement and loss 
Dawn is a qualified Psychotherapist with over 18 years experience in private mental health practice in Sussex and London. She is highly qualified to work in all areas of mental health, specialising in anxiety, panic attacks and depression. Over the past few years she has become an expert in the field of anxiety and stress related issues. Her approach looks at all aspects of anxiety simultaneously, namely the emotional, physical and chemical. As a backing vocalist in the music industry, she gained invaluable experience which has enabled her to understand and work with performance-related anxiety and panic attacks.
Dawn believes that when choosing a therapist, it is more important that you find someone you feel totally comfortable with, rather than the particular professional theories that they use. She believes that we are nothing without our emotional and mental health and by increasing our emotional intelligence, we can improve our performance in all areas of our lives. To enable this, she offers a caring, empathic and non judgemental environment in which you can freely discuss anything that you're struggling with, ensuring 100% professional confidentiality.
Over the years Dawn has featured as a mental health expert on Sky TV, BBC Radio and many publications such as Elle magazine, The Guardian and London Metro newspapers. Most recently, she was a regular mental health expert for BBC Radio Scotland. She has also worked as a qualified Couples Counsellor for over 14 years and is an experienced, qualified Mediator. She is a qualified and registered member of the British Association for Counselling and Psychotherapy (BACP).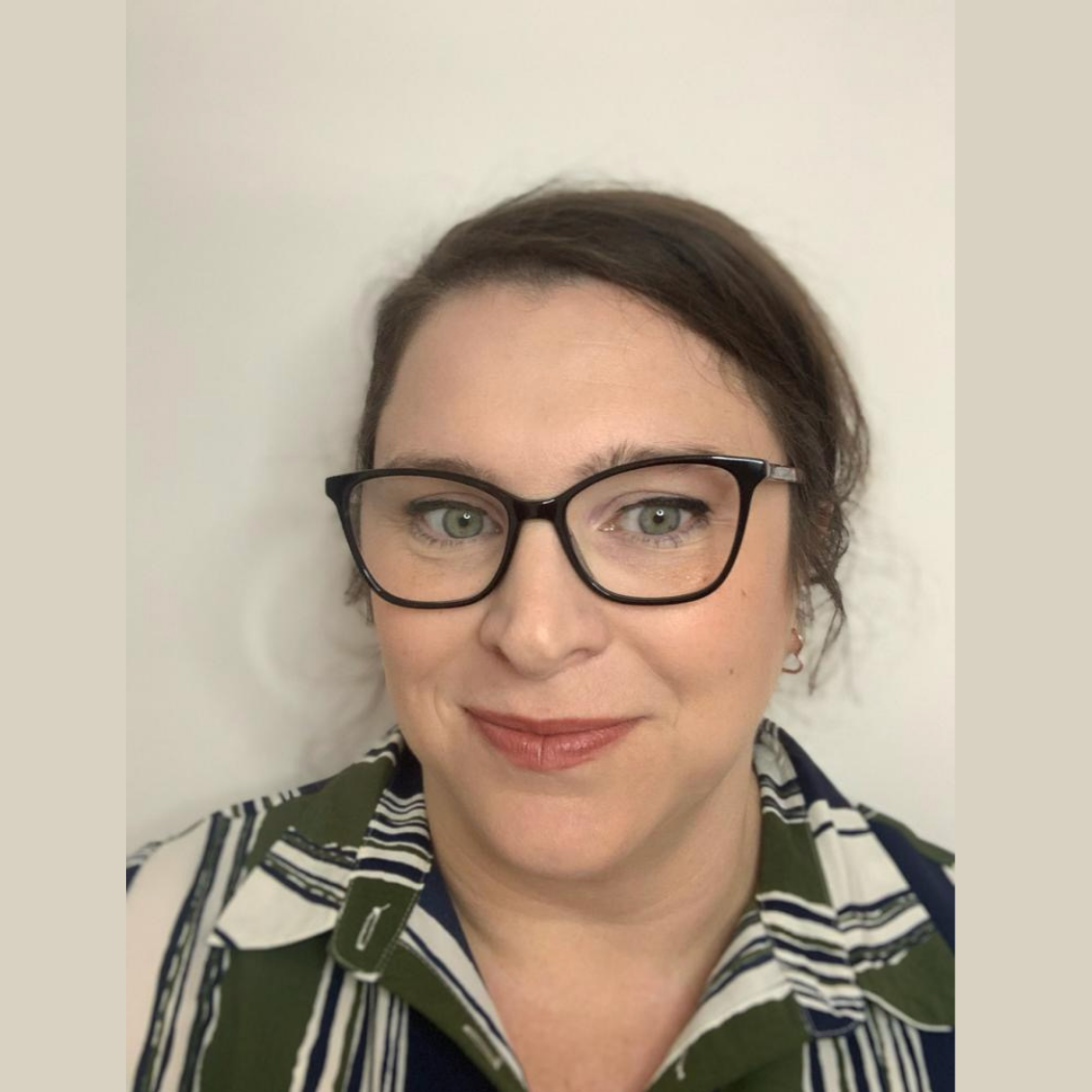 Gwen's specialisms include: 
Allyship
Neuro-Diversity
Parental coaching
Positive mental health
Relationship counselling
Sex therapy
GWENDOLINE JONES Clinical Sexologist, BSc Psychology, Parent Coach, PGCert Special Ed, DipHyp, DipNLP
Gwen is an International Therapist, Coach and Corporate Speaker focusing on relationships. Whether it is relationship with the self, a partner, a family member or a child, she believes healthier relationships are the key to stronger mental health and wellbeing.
Before beginning her career in mental health, Gwen was a singer and an actor with a passion for sharing her voice. She understands what it is to have a devotion for music and be enthralled in the energy of creation and performance. Gwen works with musicians and actors to find peace in that energy without becoming consumed by the lifestyle that sometimes accompanies it. She also works to build strong and healthy relationships for industry professionals who spend a large amount of time apart due to work commitments.
Gwen trained at the renowned Contemporary Institute for Clinical Sexology to obtain a Masters level qualification in sex and relationships. Her ardent activism for the rights of people with gender, sexual and relationship diversity fuelled her research. She has also further trained in working with people with compulsive sexual behaviours, trauma and sexual functioning issues.
Gwen's early career has driven her passion to work as a parenting coach to help families build strong bonds that last a lifetime. She began her career as a teacher focusing on children with special educational needs in the areas of behaviour, autism and emotional stress. Gwen worked for 9 years as a teacher in the USA and in the UK. Realising her passion for mental health and wellbeing, she retrained as a Therapist and Parenting Coach to help individuals and families lead happier, healthier lives.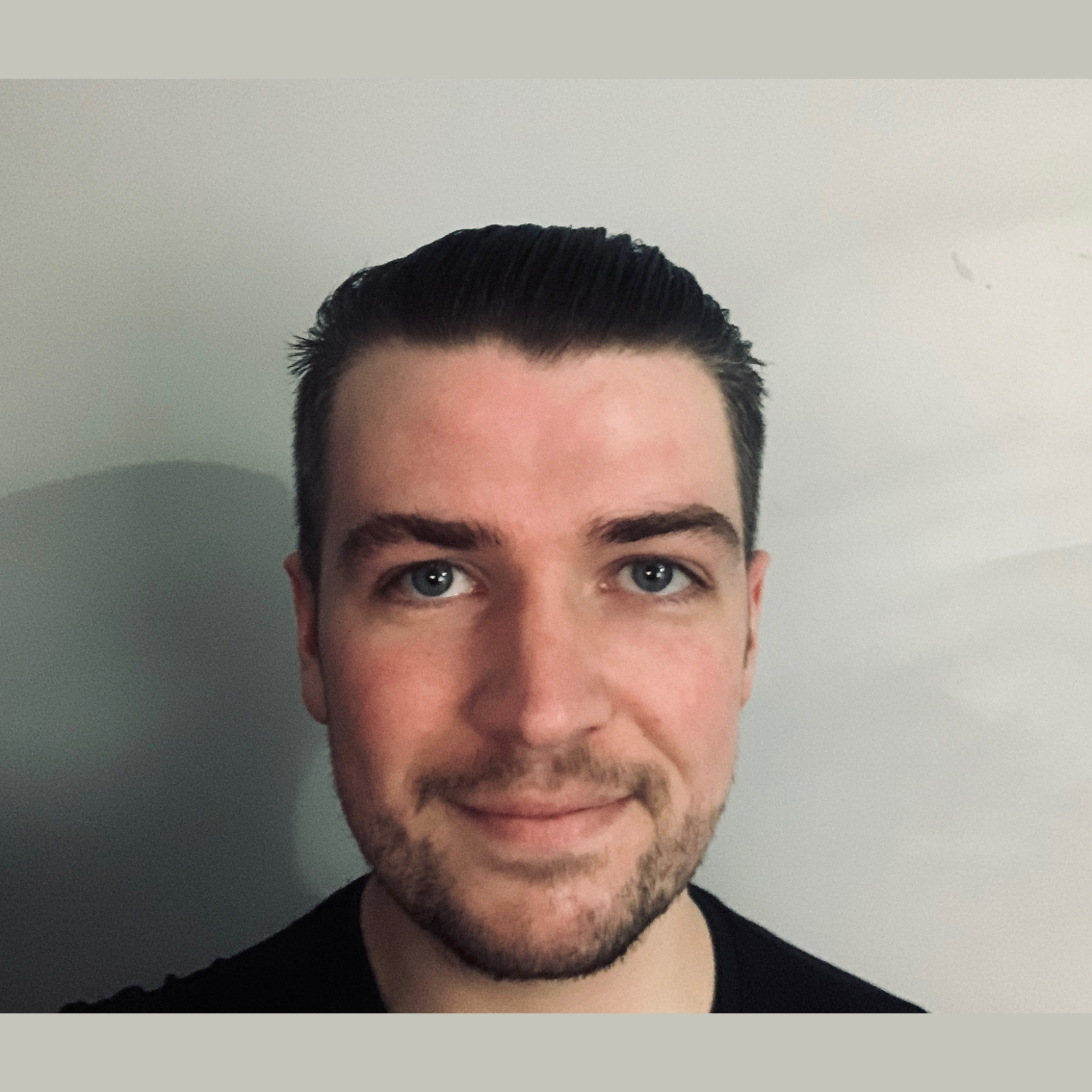 Karl's specialisms include:
Music mentoring

Entertainment directing

Musician | guitar, bass guitar, vocals &  saxophone
Music teaching | guitar, bass guitar, vocals & saxophone
Sound technology
Video editing
Song writing
KARL ANTHONY MAXIMUS SWEENEY Music Mentor
Karl is a fully trained and accomplished musician with a wealth of knowledge and experience within his field, having grown up in a music-filled household and taking an interest in music from an early age to building a career within the business. From Roadie to Stage Hand, to live Sound Technician working with acts and shows such as Martha Reeves & The Vandellas, The Beautiful South, The Blockheads, The Spin Doctors and BBC One show, plus many more. Whilst setting out on his musical journey working with some of the greatest acts Karl continued to perfect his skills and proficiency as a musician himself, progressing further in the business as full time performer playing both bass & guitar. This has included touring with many acts such as: Dan Reed of The Dan Reed Network on his 'Signal fire' solo tour; annual trips to Los Angeles for the winter NAMM show as a Wyn bass guitars and Chris Campbell electronics artist; and being the headline act three times at the renowned 'Foire du Valais' festival in Switzerland.
For a period Karl lived in Switzerland and worked in different areas of the music industry from touring and performing live to financial management, gaining an invaluable insight into the business of music. Back in the UK, Karl took on the role of Entertainment Director for some of the most legendary live music clubs in Liverpool including the world famous Erics, Sgt Peppers and the much loved Rubber Soul on the illustrious Mathew Street. In this role he has branched out into band/ artist management, promotions, event management and everything involved in the running of multiple working stages at once. Karl is a highly driven and music obsessed individual who continues to perform live, write and produce his own music, and teaches both bass and guitar.
Karl has built himself a diverse and all-round successful career in music. He has a profound personal understanding of how it feels to survive in this challenging industry and of the pressures that come with being creative. This makes Karl a perfect mentor to guide others to either kickstart their career or to get their career back on track. As a mentor his guidance is structured on how to craft emotions into music and how to use music as a language to release and communicate thoughts, feelings and beliefs that are so often too difficult for the artistic mind to simply talk about. With compassion Karl focuses on releasing emotions and dealing with the lows through songwriting and musical productivity. In turn, musicians feel empowered to create music and to develop their playing ability. Given his own career path, Karl is also well placed to support and work closely with other key professionals in the industry to achieve success.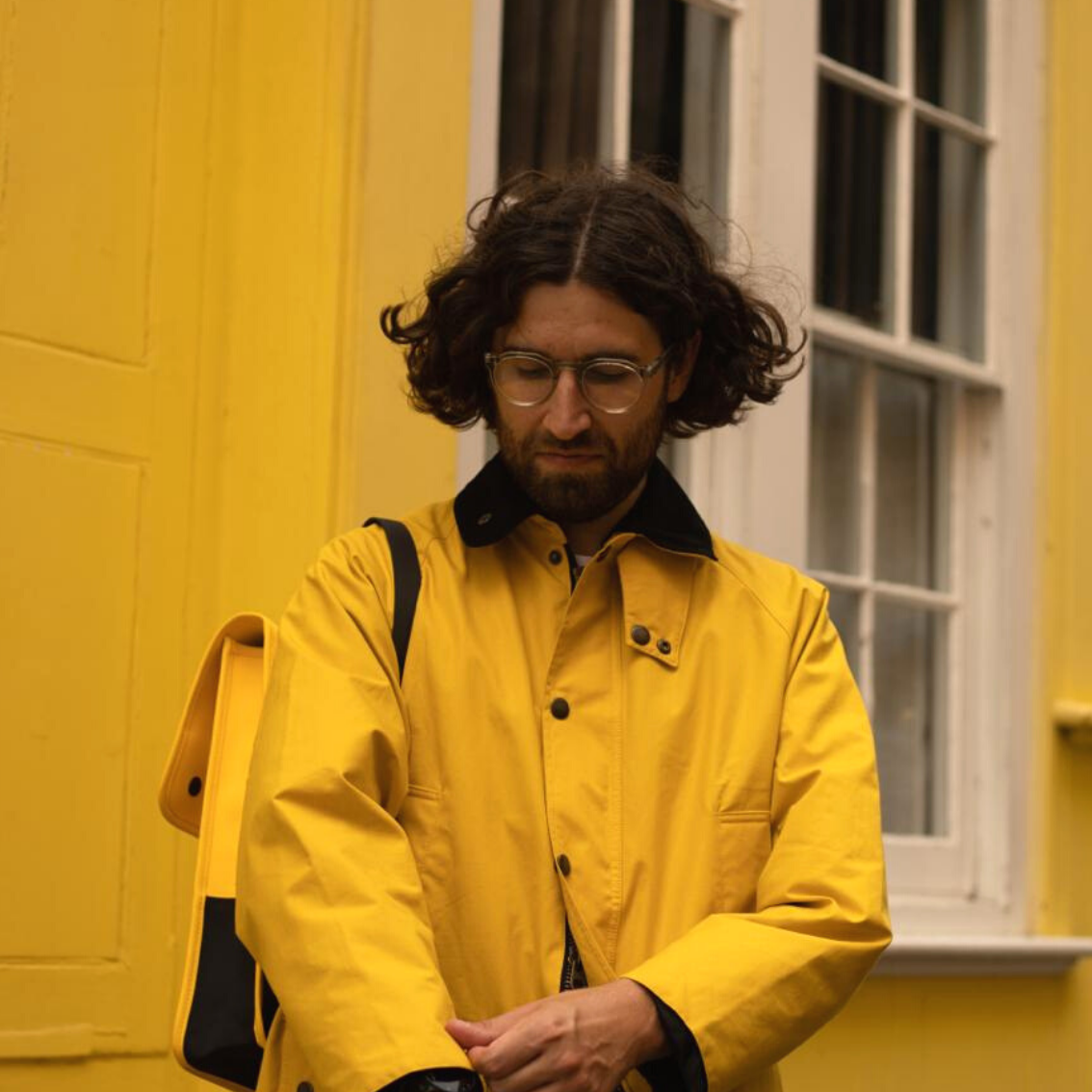 Sam's specialisms include:
Music mentoring
Audio engineering
Composing
Producing
A multi-instrumentalist
SAMUEL ROBINSON Music Mentor
Sam is a multi-instrumentalist, composer, audio engineer and producer, who has used music for self-therapy the whole of his adult life; and strongly believes in the mental health benefits of accessing a state of creative flow.
As well as several years' experience touring as a drummer around Europe, Sam has written music for radio and TV, and completed an MA in Music Production in 2014. Having experienced severe anxiety and depression as a child and young adult, he understands the many ways in which these conditions can be triggered and exacerbated by factors such as work and family life, and inevitably play havoc with our creativity—often leaving us exhausted.
As a Mentor at the Creative Well Sam hopes to use his life experience, empathic nature and musical talent to help other creatives take back control of their mental health. He feels this is becoming more important as it becoming harder to access free help through our National Health Service.
Sean's specialisms include:
Outreaching those concerned about accessing mental health support
Sound engineering
Music academia
A multi-instrumentalist
SEAN SWEENEY Mental Health Outreach Worker in Music
Sean is a professional musician from Liverpool, England. He has been awarded multiple diplomas and a bachelor's degree with honours in music. Sean is a multi-instrumentalist, he performs live around the world and teaches various instruments including guitar, trumpet, vocals, piano, and drums.
Sean has been involved on a number of Shakespeare productions with the formerly known MATE productions (now Imaginarium) in association with Royal Shakespeare North. Sean is also an experienced live sound engineer and has worked for many live music venues in the UK.
Sean is now living in Carrollton, Georgia in the USA where he is studying for his masters degree at the University of West Georgia. Sean has worked as a Mental Health Outreach Worker in music since January 2019 when he first met Nadine Page at NAAM in Anaheim, Los Angeles.
Sean is passionate about raising the collective consciousness of mental health within the music industry. People who are experiencing mental health problems are not always in plain sight but Sean has a natural ability to help people open up about their experiences and gently guide them to seek help. As an Outreach Worker, Sean talks openly about mental health to raise awareness and cares deeply about breaking down the stigma in the industry, encouraging kind language amongst his peers.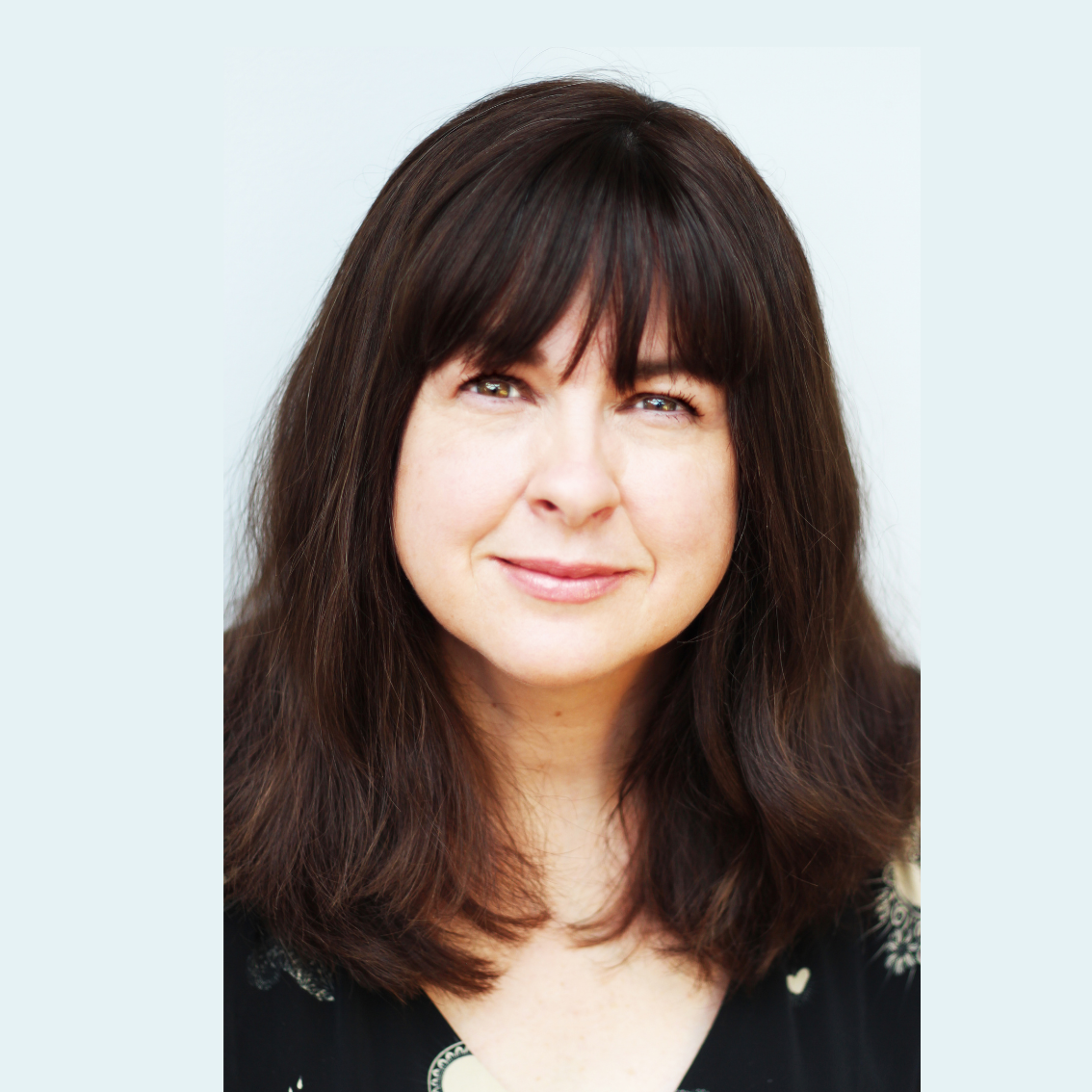 Foot r

eflexology 

Facial reflexology (The Bergman Zone Method)

Hot stone reflexology

Aromatherapy reflexology
Supporting:
Stress and anxiety 

Mental and emotional health

Injury support

Adrenal fatigue
Digestion
DEBS MORRIS Registered Reflexologist  MAR
Debs Morris is a Registered Reflexologist with 17 years experience. She is considered an intuitive Reflexologist tailoring each treatment to the needs of individual clients.
Debs first became interested in Reflexology when she worked in the Production Department of Virgin Records. She loved her job but it was stressful. Debs was responsible for the manufacturing and distribution of all UK record releases worldwide. "It was a time when Virgin Records were hitting a number 1 single or album almost every week and it was all work and party hard." Fast forward a few years, she moved over to the Marketing Department of a new label called Innocent, still within the Virgin family at Kensal House, London.
Within a year Debs was out on the road with her artist and spent the next 2 years touring Europe, North America and the Far East. "The schedule was gruelling but an absolute blast!" Overseeing a never ending schedule of performances, TV, radio, meet & greets, looking after dancers, hair, make up, costumes and everything that her artist needed. It was the late nights and early starts, working 7 days a week and sometimes not knowing which city she would be landing in that started to take its toll on her (and her artist) and Debs was heading to burn out. She had been living on adrenaline and had ignored the signs of anxiety, palpitations, insomnia, worry, lack of focus, low concentration, dreadful digestion and chronic exhaustion.
It was actually a security guard at the Virgin offices in Kensal Rise who introduced Debs to Reflexology. He himself was a qualified practitioner and would massage the pressure points in her hand as she stood in the car park gasping for air. It was a complete revelation and she went on to have regular Reflexology treatments and soon started feeling the benefits.
Reflexology gave Debs clarity. Her mind and body began to cope with stress better than before and she felt more balanced, mindful and happy.  Two years later Debs began her training and journey as a Reflexologist.
Reflecting back on those days, from being on the road, in a recording studio or back at home when the bubble had popped, Debs considers how beneficial it would have been to be able to offer this amazing treatment. "It would have eased that feeling of fear before hitting the stage, helped with exhaustion and cortisol overload after a performance, supported a dancer or tech with an injury. It would have given the tour manager and crew a chance to switch off and take a deep breath and relieve them of their stresses."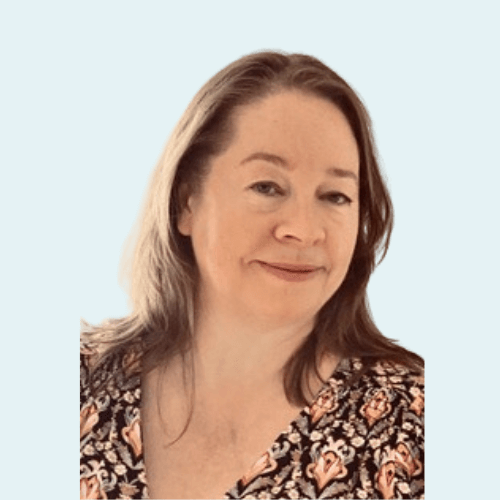 NLP practice
ABH Hip
EFT Adv Practice
TRE Pro
Shamanic Energy Medicine Prac.
DENISE STILLIE Energy Psychology and Energy Medicine Practitioner Dip IET
Born in Scotland, Denise moved to London, working initially in music management, then as a rock music journalist for many years, before moving into web development at The Guardian newspaper. She developed Mental Exhaustion/Chronic Fatigue Syndrome as a teenager, exploring numerous treatments with limited results. Ultimately, she discovered Integrated Energy Techniques (IET); a blend of Emotional Freedom Technique (EFT), Neuro-Linguistic Programming (NLP) & Ericksonian Hypnosis. It was the combination of these that assisted her to a full recovery.
This transformational experience led Denise to train in Integrated Energy Techniques, a blend of the most effective therapeutic communication techniques available. IET combines optimal ways to communicate with the unconscious mind, easily and conversationally, alongside the power of EFT (tapping).  Denise holds qualifications in Integrated Energy Techniques (Dip), Ericksonian Hypnosis, Advanced EFT, NLP, Hypnotherapy and Trauma Release Exercises (TRE). She is also a Shamanic Energy Medicine Practitioner.
Denise has a deep understanding of the issues associated with the non-stop worlds of arts, music and entertainment; whether on the road, in the studio, on set, or at the office.  Being dyslexic and someone with ADHD, she is able to think outside of the box. Denise works with stress & burnout, performance anxiety, addiction & substance misuse, depression, phobias, self-empowerment & confidence (re)building, neurodiversity, creative blocks and trauma. She is sensitive and empathetic, offering a realistic approach to complex problems, through a variety of energy medicine practices. Denise has over 12 years experience in clinical practice with a passion for working in the music industry, helping her clients to truly thrive, not just survive, and forge new personal ground in their chosen field. 
Band Manager
Booking Agent
Events Producer
Digital Marketing
Social Media Strategy
MICHELLE MONTGOMERY Social Media Marketer
Michelle is a passionate and experienced music industry professional and marketer. She has worked within the music industry for 15+ years as a band manager, booking agent, and Local Marketing Representative for a record label group and distribution company, live events producer and manager and manager amongst other roles. 
Her additional career experience has focused on marketing, in both traditional and digital capacities. 
Specialising in social media strategy and execution, Michelle is now leveraging her passion for music and marketing skills to assist artists and businesses to establish a strong online presence. She offers her expertise in a one-to-one coaching setting, or hands-on management of one's social media.
The Creative Well is an international organisation that fully understands the challenges of being creative, resilient and staying well in the music industry. We are uniquely able to support the mental health and wellbeing of those creating music and executing music tours. We use a multidisciplinary and integrative approach to assess and personalise plans for the individuals we collaborate with. We offer both online and face-to-face contact and provide a safe space where full self-expression is encouraged.
The team are experienced in working with clients: 
Who have lost their vitality and creativity
Who are anxious or worried
by the uncertainty that their environment/lifestyle has on their short and long term wellness.
Who feel isolated and alone
and want both someone to listen to them without judgement and to help create solutions. 
Who are struggling with substance misuse
Who would like support with their mental health
Who are experiencing low self-esteem
Who want to explore fame and celebrity
Who need performance/touring mentoring
Who are experiencing relationship difficulties
Who require nutritional advice
Who are experiencing a physical condition/illness
and want a better understanding of the underlying causes and support during recovery.
Who are starting out in the music industry
and want to set healthy foundations for their future career and avoid destructive behaviours and ultimately burnout.