We understand there is no one size fits all approach to your health and wellbeing. Sometimes you don't even know where to start. If you feel unsure about what might work best for you, we recommend scheduling a free 15 minute consultation call.
Our Key Services and Therapies
Our key services take a holistic approach to our client's mental health and wellbeing. With a range of therapies combined with 1:1 music mentoring and mental health outreach services, we help clients every step of the way on their journey to creative joy.
We use a multidisciplinary and integrative approach to assess and personalise plans for the individuals we collaborate with.  We offer both online and face to face contact and provide a safe space where full self-expression is encouraged.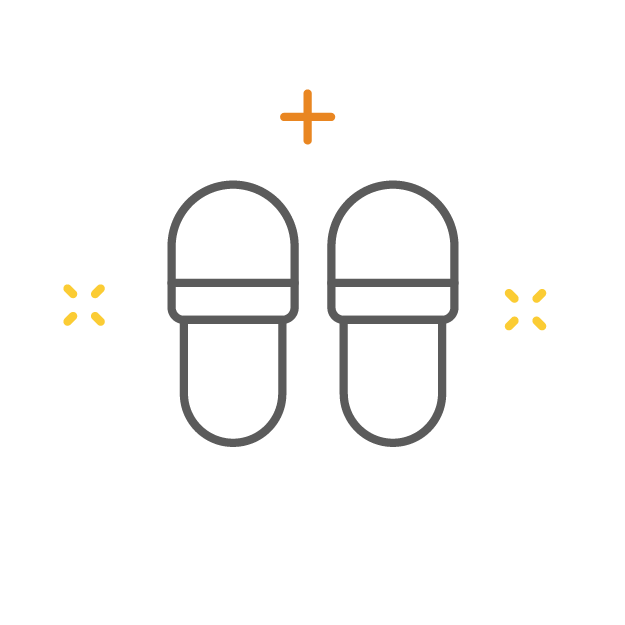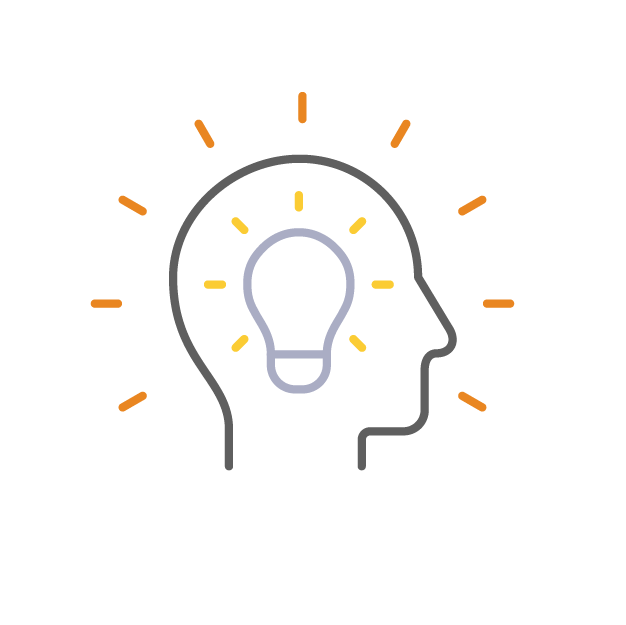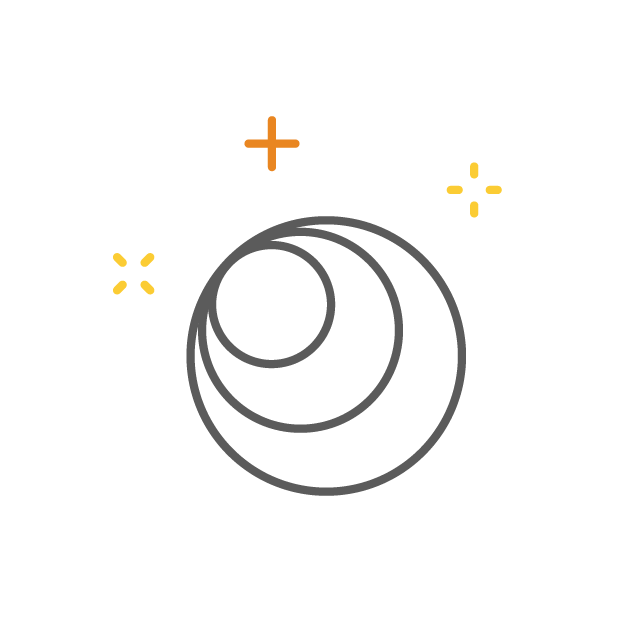 Naturopathic Medicine
A Personalised Healthcare Approach
What is a Naturopath?
Naturopaths are trained as general practitioners specialising in natural medicine. They focus on addressing the root cause of disease, using a whole-body systems approach to re-establish health, or prevent chronic illness using naturopathic principles.
What is Naturopathic Medicine?
Naturopathic Medicine is a science-based tradition that promotes optimal health by identifying the unique aspects of each person and then employing natural remedies and natural therapies to help the body restore physiological, psychological and structural balance.
The 6 Principles of Naturopathic Medicine:
• Do no harm – a Naturopath will never use treatments that may create other conditions
• The healing power of nature – nature has the innate ability to heal
• Identify and treat the cause – there is always an underlying cause, be it physical or emotional
• Doctor as teacher – a Naturopath empowers the person to take responsibility for his/her own health by teaching self-care
• Treat the whole person – when preparing a treatment plan, all aspects of a person's being are taken into consideration
• Prevention is better than cure – a Naturopath may remove toxic substances and situations from a person's lifestyle to prevent the onset of further disease. 
Nadine Page's Creative Well Clinic
Using a personalised therapeutic approach, Naturopathic Practitioner, Nadine Page, applies her expertise in nutrition, herbal medicine, homoeopathy, flower essences, auricular acupuncture and biochemical supplementation to augment her work. Nadine understands the art of healing and is an expert in managing complex cases that involve multiple conditions or diseases. Nadine creates a safe space and the necessary time for her clients to share their story so that she can fully understand the context of their ill health, in turn she is able to respond to their individual needs. Nadine uses laboratory tests and other objective data in combination with the client's subjective story to determine the most effective treatment. This culminates in a personalised treatment plan that actively engages the person in their own health. Nadine is successful at treating chronic conditions that either do not respond or partially respond to conventional medicine including, but not limited to: addictions, anxiety, behavioural conditions and spectrum disorders (such as, ADD/ ADHD and autism), chronic fatigue, digestive disorders, inflammatory diseases (examples include allergy, asthma, autoimmune diseases, coeliac disease, inflammatory bowel syndrome), mood disorders, pain, sleep disturbance. 
Nadine is a certified Naturopath (ND) through The College Of Naturopathic Medicine, London. Read more about Nadine Page here. 
Nutritional Medicine
A Personalised Healthcare Approach
What is Nutritional Medicine?
Nutritional Medicine, also known as Nutritional Therapy, identifies nutritional and metabolic imbalances and determines how these contribute to health concerns. The primary focus of Nutritional Therapy is 'Food as Medicine', evidence-based interventions of diet and dietary habits to optimise health and wellness. 
What Does a Nutritional Therapist Do?
Nutritional Therapists use foods, diets, fasting, supplements, functional foods and dietary counselling, assessment and support to help people reach their health goals. Health goals can range from weight management to disease symptom support, optimal performance function, eating for a healthy pregnancy and more. 
Nadine Page's Creative Well Clinic
Nadine offers both individual and group sessions in a safe environment to help facilitate health and nutrition goals. In-person or online consultations and virtual dietary counselling and support is available to give the best possible programme to her clients.
Advances in research have shown that we are all unique and dietary modifications work best when tailored to the individual. Thus, Nadine is mindful of how lifestyle and environmental factors impact the health of an individual, and keeps this in mind when preparing all treatment plans.
Nadine uses a range of tools to identify the most appropriate nutritional support for her clients including functional laboratory testing, liaison with supplement companies regarding therapeutic dosages, as well as liaison with healthcare providers such as GPs and other health professionals (e.g. Acupuncturists and Herbalists) with whom she works alongside at the multi-disciplinary wellness centre Neal's Yard in Guildford, Surrey.
Nadine is successful at treating both acute and chronic conditions that either do not respond or partially respond to conventional medicine including, but not limited to: alopecia, anxiety, autoimmune disorders, behavioural conditions and spectrum disorders (such as, ADD/ADHD and autism) depression, digestive disorders, eating disorders, endometriosis, chronic fatigue, food intolerances, hayfever, menopausal and peri-menopausal problems, migraine/headache, multiple sclerosis, pregnancy related problems, premenstrual syndrome, pain, skin problems, sleep disturbance, stress, substance misuse, underweight/overweight, weakened immune system.
Nadine is a certified Nutritional Therapist (NT) through The College Of Naturopathic Medicine, London. Read more about Nadine Page here. 
Functional Medicine
A Personalised Healthcare Approach
What is a Functional Medicine Practitioner?
A Functional Medicine Practitioner focuses on addressing the root cause of disease and looking at the person as a whole.
Eight Principles of Functional Medicine
• Health is not merely the absence of disease, but is a state of physiological, psychological emotional and social well-being.
• All individuals are unique in terms of their genetic and biochemical makeup. Hence, personalised healthcare must be provided to support each individual appropriately rather than focus on the disease.
• Functional medicine believes in supporting and facilitating the natural healing mechanisms of the body rather than solely focussing on sticking-plasters over symptoms.
• It is a science-based and systems approach – what happens within our body is the result of a complicated network of physiological mechanisms. Understanding the body through a 'systems' approach allows the practitioner to support multiple and complex symptoms.
• It states that our body is capable of self-regulation, which enables it to maintain a homeostatic (balanced) internal environment.
• It suggests that our body can heal itself naturally and prevent the onset of diseases as we age.
• Functional medicine aims to bridge the gap between new research in science and current medical practices, particularly for complex and chronic diseases.
• It combines traditional western medicine with alternative modern medicine to develop an approach that focuses on healing via dietary, nutritive, and physical interventions. Here are a few reasons why practitioners adopt this form of preventive medicine:
a) The sharp increase in the incidence of complex, chronic diseases requires a novel set of treatment and preventive measures.
b) The normally practiced 'acute-care medical approach' does not account for genetic differences, environmental factors or lifestyle choices, hence is an incomplete form of diagnosis and treatment.
c) It uses latest medical and technological advances to deliver a holistic approach – diagnostic tools, prescription combinations of drugs, botanical medicines, therapeutic diets and supplements, stress-management techniques, etc.
d) The integration of functional medicine into traditional prevention and treatment practices represents a holistic approach that engages with any immediate illness while also working to provide long-term support and prevention of future illness.
Claire Sehinson's Creative Well Clinic
Using a personalised therapeutic approach, Functional Medicine Practitioner, Claire Sehinson, applies her expertise in nutrition, functional testing and other modalities alongside a comprehensive analysis of her clients. Claire supports the expression of health and vitality of every individual and lays emphasis on spending time with her clients and fully understanding their medical history. She forms her expert opinion after taking into regard genetic, environmental and lifestyle factors, which can influence long-term, complex and chronic diseases. Claire is a certified Functional Medicine Practitioner (IFMCP) through the Institute for Functional Medicine. Read more about Claire Sehinson here. 
What is an Addictions Counsellor?
An Addictions Counsellor is a professional who works not only with those who struggle with substance misuse, but often with people who have eating disorders or other behavioural problems like gambling and sex addiction. 
What is Addictions Counselling?
Addiction counselling is about treating the mind, body and spirit, and helping the person to understand their addiction and how it has affected not only themselves but also the people they love. 
Nadine Page's Creative Well Clinic
Nadine provides a safe and confidential space for people to open up and confront the issues that have led to their addition in the first place. Nadine's supportive and non-judgemental manner encourages complete honesty and in turn, this gives her clients the greatest chance of a successful recovery.
In music specifically, artists and allied industry professionals tend to be vulnerable to addiction issues because of the fear and insecurity that can come with the job and because of the environments they may work in.
Some addictions regularly worked through in her clinic include: Alcohol, drugs, eating disorders, gambling, pornography, sex and shopping.
Sessions usually last 50 minutes. Nadine initially recommends weekly sessions but depending on individual need she may advise more or less frequent contact.
Addiction is complex and requires individualised treatments that address the symptoms and underlying causes, as well as the consequences that the addiction has on different areas of a person's life.
As such Nadine uses a variety of counselling techniques and treatments to help people overcome their addictions such as: Individual counselling sessions, family sessions, relapse prevention support groups, stages of change, brief solution focused therapy, motivational interviewing, both harm reduction and abstinence approaches, cognitive behavioural therapy and mindfulness-based therapies.
Alongside counselling for substance misuse Nadine also supports medically managed community drug and alcohol detoxification programmes and offers substitute prescribing for street drugs and personalised vitamin therapy as an Independent Nurse Prescriber and Nutritional Therapist.
All of the suitable options are presented in the initial assessment appointment and discussed so that one can make an informed choice of care. Nadine's clients are typically given a treatment plan tailored to their personal needs. Ongoing sessions are then used to guide them through the recovery process helping them to identify the cause of their addiction and teach them how to live an addiction free and independent life.
Nadine trained to be a Mental Health Nurse at The University Of Surrey and also awarded her Non-Medical Independent Nurse Prescribing qualification at the same university. With over 20 years of experience as a Clinical Nurse Specialist in Substance Misuse, Nadine is an expert in her field, helping people manage their addictions. Read more about Nadine Page here. 
What is a Parenting Coach?
A Parenting Coach is someone who helps parents with parenting challenges by offering alternative perspectives around family situations, uncovering strategies to shift behaviour and family dynamics and helping parents achieve their parenting goals. 
Gwendolyn Jones' Creative Well Clinic
Musicians and allied touring professionals spend a lot of time out on the road. Gwen helps parents amongst them to use positive parenting techniques to build strong and healthy bonds with their children that last a lifetime. Do you want to form a better connection with your child? Is homeschooling feeling overwhelming? Do you feel like you are yelling, shouting, begging, bribing or pleading to get your children to listen to you? Do you or your child have Neuro-Divergence (ADHD, Autism, Dyslexia etc) and are you struggling to understand the best way to communicate with them? If you answered YES to any of these questions Parenting Coaching will help you discover the best way forward for YOUR family. Gwendolyn is a certified Parent Coach. Read more about Gwendolyn Jones here. 
What is Relationship Therapy?
It is common for people in a relationship to become unhappy from time to time. When the reason behind the unhappiness is left unchecked or unresolved, a breakdown of the relationship occurs. In relationship therapy, the root causes that made the relationship become unhealthy are worked on. Common Relationship Areas of Work:
Communication Communicating with your partner is the key to success! In therapy we explore better ways to speak and listen to each other so that everyone feels heard, respected and valued in decision making, conversation and life sharing within the relationship.
Affairs Affairs happen for many reasons. They cause hurt and pain for those involved and those that love them. They do not necessarily signal the ending of the relationship. We will look at what brought the relationship to this point, the hurt and shame of the now and develop a plan for moving the relationship forward in a healthy way.
Anger Issues Anger can become a poison in a relationship. It builds resentment, hurt and fear and provides an unsafe space for everyone around. In therapy, we talk about how the relationship is affected by anger and how to move forward with better, healthier communication.
Considering Divorce There are times when it feels a relationship has reached its end. This process can feel overwhelming to navigate. Therapy is the perfect space to explore all options amicably and set new boundaries for the relationship whether it moves forward with you together or apart.
Infertility When an individual or couple are struggling to have a baby, stress levels are through the roof! In therapy, we will work on the struggle of the now, the process ahead and the uncertainty of the future. The goal is to attain acceptance and peace in the process. 
Gwendolyn Jones' Creative Well Clinic
Gwen provides a safe and confidential space to discuss various relationship issues. Talking about and exploring your relationship will help you to get a better understanding of what is happening and the reasons why. Sessions usually last 50 minutes. Gwen may advise you to have weekly sessions or to see her less frequently, such as once a month. You can see Gwen by yourself or with your significant other. She will help you to develop new skills and discover new ways to communicate to resolve the issues between you. Gwen is an international therapist, coach and corporate speaker focusing on relationships. Whether it is relationship with self, a partner, a family member or a child, she believes healthier relationships are the key to stronger mental health and wellbeing. Read more about Gwendolyn Jones here. 
What is a Psycho-Sexual Therapist?
Psycho-Sex Therapists are qualified counsellors or healthcare professionals who have done extra training in helping people with problems relating to sex. 
What is Sex Therapy?
Sex therapy is a specialised form of psychotherapy which addresses issues around sex. The aim is to improve sexual wellbeing. Issues may present for an individual or in a relationship. Many people can find discussing or even acknowledging issues around sex uncomfortable or embarrassing to talk about. Speaking to a Psycho-Sexual Therapist is a positive step towards resolving these issues. Sexual health is the driving principle behind sex therapy. 
Gwendolyn Jones' Creative Well Clinic
Gwen provides a safe and confidential space to discuss various sexual problems. Gwen will listen to you describe your problems and assess whether the cause is likely to be psychological, physical or a combination of the two. You can see Gwen by yourself, but if your problem affects your partner as well, it may be better for you both to attend. Talking about and exploring your experiences will help you get a better understanding of what is happening and the reasons. Gwen may also give you exercises and tasks to do with your partner in your own time.
Sessions usually last 50 minutes. Gwen may advise you to have weekly sessions or to see her less frequently, such as once a month. The following are examples of what may be discussed in the sessions:
Sexual Function Most people experience some form of sexual function issue within their lives. We will work with your doctor to ensure your sexual health is where it should be both physically and mentally. Issues for people with a penis may include: Erectile dysfunction, premature ejaculation, delayed ejaculation, anorgasmia and low sexual desire. Issues for people with vaginas may include: Vaginismus, pain with penetration, anorgasmia and low sexual desire.
Trauma Sex should be legal, consensual and pleasurable. There are times when one or more of these three pillars has been violated. Trauma therapy will help heal the pain of traumatic instances and move towards personal empowerment for sex to be defined in a healthy way on your own terms.
Compulsive Sexual Behaviour/Sex Addiction When sexual behaviour feels out of control it can have extremely negative effects on a person's life. In therapy, we will identify what is not serving you, heal trauma and find a better way to maintain a healthy lifestyle. This is not an abstinence program. It is a way to allow your sexual self to be balanced within your life.
Gender and Sexual Diversity (LGBTQIA+) Who we are attracted to and how we identify varies from person to person. Therapy will NEVER try to change this. Rather, therapy supports your process for exploring and developing a healthy relationship with your definition of sexuality, orientation and relationship.
Sexual Practices There are many sexual practices by which an adult can achieve pleasure with themselves or partner(s). When these practices are legal and consensual, they can be exciting. Sometimes a person's kink can cause distress in themselves or in a relationship (s). Therapy can help find the cause of the distress and give tools for a healthier relationship with your sexual practice.
Infertility When an individual or couple are struggling to have a baby, stress levels are through the roof! In therapy, we will work on the struggle of the now, the uncertainty of the future and the process ahead. The goal is to attain acceptance and peace in the process. Gwendolyn trained at the renowned contemporary Institute for Clinical Sexology to obtain a Masters level qualification in sex and relationships. Read more about Gwendolyn Jones here. 
What is Psychotherapy?
Often referred to as 'Psychotherapeutic Counselling' or 'Talking Therapies'. For the most part, this is because it involves talking about an emotional difficulty with a trained therapist that will help a person to explore their concerns, thoughts, feelings and improve mental health. That might be anything from grief to anxiety, relation-ship difficulties to addiction. Psychotherapy allows a person to process trauma. This is when stressful events experienced or witnessed can make a person feel unsafe, helpless or vulnerable. As well as talking, Psychotherapy can use a range of methods in-cluding art, music, drama and movement. Each has different bene-fits, but the relationship between a person and Psychotherapist is the most important thing in overcoming the challenges that bring you to therapy. Psychotherapy can be a powerful, life-changing experience which can help a person to improve your mental health, overcome social or emotional challenges, and fulfil their potential. 
What Does A Psychotherapist Do?
A Psychotherapist therapist will work with an individual to reflect on what has happened to them and how it might be affecting their life today. The focus is on compassion, listening and understanding, rather than making a diagnosis. This can help them to process any trauma so it has a less negative impact on their mind and body. 
What Can Psychotherapy Help With?
A person does not need to be in crisis or have a diagnosed mental illness to have Psychotherapy. It can help anyone with emotional or mental health problems, including:
• Anxiety
• A feeling of not coping
• Problems dealing with stress or recovering from stressful situa-tions
• Lack of confidence or extreme shyness
• Coping with the effects of abuse
• Feelings of depression, sadness, grief or emptiness • Extreme mood swings
• Difficulty making or sustaining relationships, or repeatedly be-coming involved in unsatisfying or destructive relationships
• Sexual problems
• Difficulties coming to terms with losses such as bereavement, divorce or unemployment
• Eating disorders
• Self-harm
• Obsessive behaviour
• Panic attacks and phobias 
Dawn Templeton's Creative Well Clinic
Dawn offers both face-to-face in the practice, remotely by telephone and online sessions via video, the sessions usually last for 50 minutes. Dawn provides one-to-one support and also works with partners, family members, or in a group. Dawn listens and provides a non-judgmental safe space so her clients feel heard and understood. She helps her clients to express and explore their deepest thoughts and feelings as they come up and extends support whilst they make sense of them. Dawn does not tell her clients what to do but listens and may ask questions which can help them to see things in a new light. This allows her clients to see situations, relationships and themselves more clearly. It can open up new ways of thinking, feeling and behaving. Within the sessions clients become more conscious of things that have held them back, giving them the opportunity to make different choices and stop damaging patterns of behaviour. They can also find better ways to cope with feelings and fears. This might feel difficult to begin with, but Dawn offers guidance throughout. It is not unusual for clients to find themselves crying, getting upset or angry. This can feel unsettling and intense but Dawn is trained to help process emotions that come up. Read more about Dawn Templeton here. 
Mental Health and Substance Misuse Outreach Worker
What is Mental Health/Substance Misuse Outreach?
The goal of outreach is to provide the spark for the journey back to a vital and dignified life as part of the music community. Core outreach services include engagement, information, referral and early intervention to support future good mental health, and discourage risky behaviour such as substance misuse. 
What does a Mental Health/Substance Misuse Outreach Worker do at The Creative Well?
Sean's role is to proactively engage people with mental health/addiction problems from all areas of the music industry and to provide a supportive pathway to care and linkages to other helpful services within the local community. Read more about Sean Sweeney here. 
What is Music Mentoring?
In the context of music, mentoring involves emotional support and positive role modelling from experienced musicians as well as guidance regarding the mentee's musical progress.
Mentoring at The Creative Well
At The Creative Well our mentors provide one-to-one and group tuition and/or careers advice to musicians under 30. They are sensitive to the emotional needs of the mentee, and have an empathic approach to every interaction to help manage difficult and challenging circumstances faced by young people. Our mentees all have music as an important and often cathartic aspect of their lives. Some aspire to 'make it' in the music industry, while others make music for their own pleasure. Our mentors use a shared passion for music to connect with their mentees to set realistic and achievable targets. These may well include professional or educational goals, but may equally include very personal musical targets such as; "I want to finish writing my song about the turbulent relationship I have with my mother. " Or "I want to perform a song I have written to my girlfriend about my love for her." When it comes to mentoring arrangements there are varying degrees of flexibility with regards to the frequency of meetings, timescale and expectations etc. The mentee and mentor together will establish a realistic structure that will not only serve the mentee's goals but also ensure a productive and manageable relationship. Read more about our Music Mentors Karl Sweeney and Samuel Robinson here. 
What is Pilates?
Pilates was originally discovered by Joseph Pilates who was born in Germany in 1883. As a child Joseph suffered from asthma as well as other ailments and turned to exercise and athletics to help combat these. Later in life he married Clara Zeuner and together proceeded to open a fitness studio in New York where Joseph devised the Pilates method which proved to be an instant hit. This was originally known as 'Controlology' but later this name was changed to his surname, Pilates. It was then discovered to be a great way to recover from injuries and to prevent their recurrence. Joseph also talked about the mind-body connection where when your body feels better, your mind does too!
Pilates Sessions At The Creative Well
As a musician your muscles may become tight, tense, and painful over time through overuse of the same muscles and joints, leading to misalignment of the body and of course bad posture. The way some instruments are held may also restrict optimal blood flow thereby causing fatigue and osteoarthritis caused by repetitive movement of the joints. The mental stress and anxiety of performing can also add to the way the body is perceived. Fiona's Pilates sessions offer a holistic approach and could therefore prove extremely beneficial in helping to restore your body and mental stress back to their original and optimal state. Fiona recommends an initial consultation to find out about what you would like to achieve from attending the sessions and your goals, so that she can learn how to best help you and develop a personalised programme specifically tailored to suit your needs. Fiona's aim is always to make the sessions fun yet challenging. All that is asked is that you commit to the programme so that she can work together with you to achieve the greatest result and make a difference to how you feel! Fiona is a certified Pilates Teacher having trained at Powmak Pilates in Windsor. Read more about Fiona Fisk here. 
What is Reflexology?
Reflexology is a non-invasive complementary health therapy that can be effective in promoting deep relaxation and wellbeing. By reducing stress in people's lives reflexology can be key in optimising good health and building resilience. It is a touch therapy that is based on the theory that different points on the feet, lower leg, hands, face or ears correspond with different areas of the body and reflexologists work these points and areas.
Reflexology is a useful treatment to mitigate the stresses of life in the music industry.
Reflexology Sessions At The Creative Well
Debs will welcome you and create a safe and comfortable space for you to relax. Sessions usually last 60 minutes but can be tailored to individual need. A full medical history will be requested by Debs before your first treatment.
Reflexology is a very easy therapy to receive; depending on the type of reflexology, the most clothing that will have to be removed for a treatment to take place will be your socks and shoes. Debs will then use her hands to apply pressure to the feet, lower leg, hands, ears or face, depending on the type of reflexology chosen. You may feel areas of transient discomfort during the treatment, but generally the experience should be relaxing.
After the treatment it is useful to give feedback to Debs as this may show the response of your body to treatment. This in turn might help her to tailor a treatment plan specific to your needs. After one or two treatments your body may respond in a very noticeable way. Most people note a sense of well-being and relaxation; however, sometimes people report feeling lethargic, nauseous or tearful, but this is usually transitory and part of the healing process.
Debs may recommend a course of treatments.
Read more about Debs Morris here. 
What is Art Therapy?
The use of artistic methods to treat psychological disorders and enhance mental health is known as art therapy. Art therapy is a technique rooted in the idea that creative expression can foster healing and mental well-being. Individuals living with mental illness often express themselves in drawings and other artworks, which lead many to explore the use of art as a healing strategy.
Art Therapy At The Creative Well
Coming Soon Spring 2022
We are in the process of appointing an Art Therapist at The Creative Well
What is The Green Room?
The Green Room team offers support remotely. Based in both the Surrey Hills and the Hollywood Hills, The Green Room was set up by Nadine Page founder of The Creative Well and Christina Benthall founder of Christina Relations to support the health of both artist and allied music industry professionals. Nadine has music industry experience as a mental health and addictions specialist and Christina runs her own PR agency specialising in music. Recognising the challenges and pitfalls that her clients face, Christina felt in order to support these talented individuals to reach their full potential she needed to involve the support of a focused, professional team. Nadine and the team she has built at The Creative Well have the reputation within the industry and the expertise to help build healthy and sustainable careers in music by developing resilience and optimising wellbeing for those leading an unconventional music lifestyle.
The aim of providing a virtual green room is to support music makers, touring artists and their teams to optimise their overall health so that they can achieve peak performance in an industry where poor sleep, poor diet, addiction, mental health and emotional issues, creativity blocks, relationship issues, regular travel and a high stress lifestyle are prevalent.
Nadine offers bespoke naturopathic, nutritional and talking therapy support. Other members of the team offer additional bespoke therapies including relationship counselling, sex therapy, functional medicine, music mentoring, art therapy, reflexology and Pilates.
Through The Green Room, The Creative Well also offers corporate wellness programmes to ensure industry staff are also functioning at their best.
The Green Room offers:
Bespoke coaching and health services for creatives, performers and allied music professionals
Corporate wellness programmes
Team training for managers e.g. record label managers, tour managers and artist managers
Touring services
A mediation service to resolve band conflict
In 2022 we will also be offering writing camps and creative retreats @ The Creative Escape in beautiful Llandudno, North Wales
Read more about Nadine Page here.