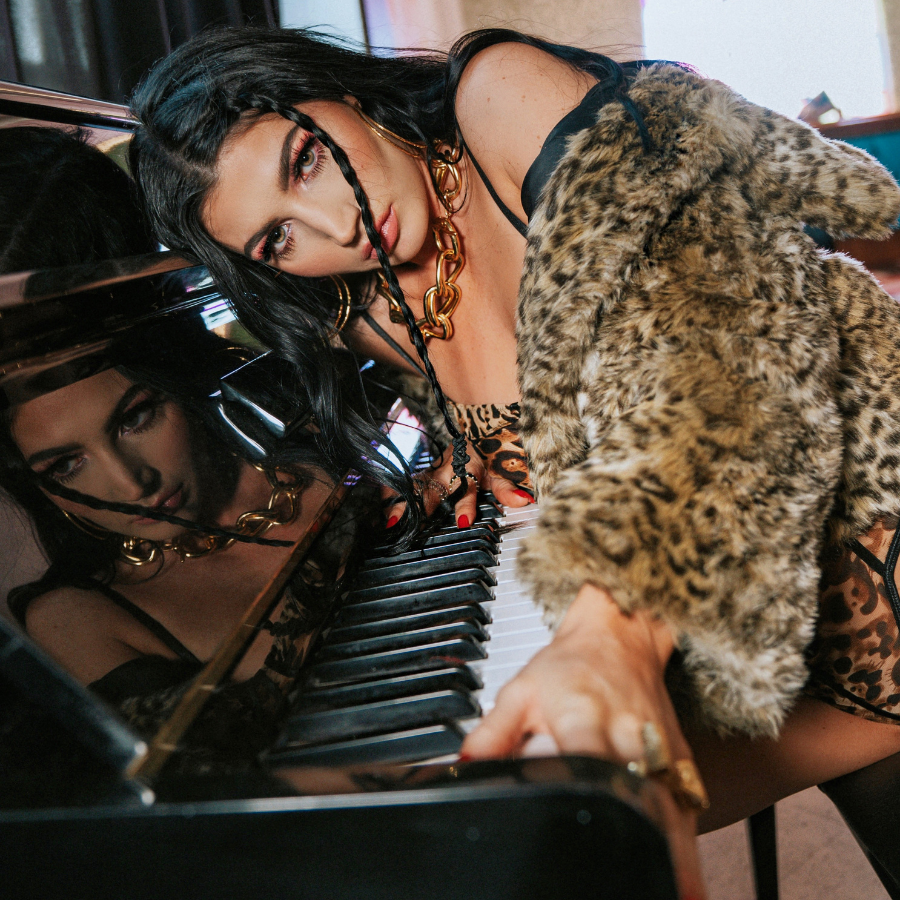 "Novul" – ( pronounced Nov-el ) – A name given by Grammy producer, Poet Name Life of The Black Eyed Peas. Poet would always express how Novul was quite the story, coming from a small town of 495 people in Saskatchewan, Canada and with the synchronicity with her last name, Novlan, the singer/songwriter's artist name Novul was born and kept.
She reigns as the perfect blend between a music artist alumni and a life-loving, open-hearted creator in the booming TikTok/streaming space of today.
Novul has turned the electricity on for pop-bop lovers during quarantine. She released three singles this year – "Like Us", "STICKY" and "Runaway Baby" which have racked up over 5.2 million views on TikTok to date.
For her singles, Novul's fanbase curated solid and successful TikTok dance campaigns, that included a capsule-collection collaboration with celebrity-favorite swimsuit line, Haus of Pinklemonaid. Stars including; Paris Hilton, Disney's Kylie Cantrall and Dance Moms' Pressley Hosbach have shared Novul's music on their social media platforms.
.
This raw and playful, personal connection fans have with Novul will grow and stimulate excitement with the upcoming release of her EP "Lullabies". We are excited for what is to come from Novul and her newfound calling of poetic love songs and self-expression.
Novul is kicking off 2021 with the release of a revamped version of her popular 2020 single, "Runaway Baby". With the introduction of Cam Meekins' vocals, fans are getting a second perspective to the story with harmonious verses and a chorus you will have on repeat.
"Runaway Baby" is vulnerable and raw and unlike any of Novul's previous work. She opens up to her fanbase about love and loss while still balancing the crown on her head.
We are excited for this year with Novul with many singles and an EP on the horizon. She never fails to bring the energy and we cannot wait to see what is next from the pop-princess.